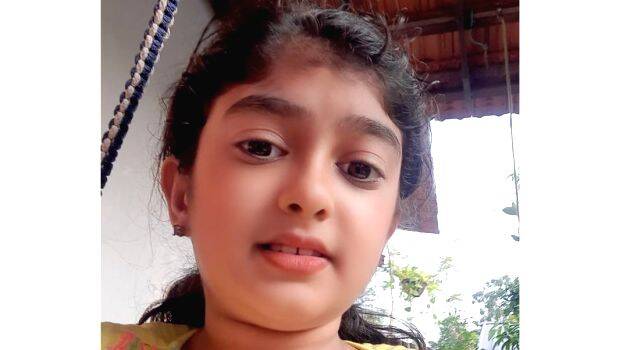 THRIKKAKARA: The body of a 13-year-old girl who went missing with her father was found in a river. The body of Vaiga (13), of Sreegokulam in Harmony flat in Kakkanad's Kangarappady, was found floating in the Muttar river near Manjummal glass colony on Monday afternoon. Her father Sanu Mohan (40) could not be traced.
On Sunday morning, Sanu Mohan and his wife Remya arrived at his wife's sister's house in Alappuzha with their daughter. In the evening, Sanu took his daughter out in his car saying that he is going to another relative's house. When he did not return at night, his wife Rema called. After no response, a complaint was lodged with the Thrikkakara police yesterday morning.
A security guard told police that Sanu sped off in a KL 7 CQ 8571 Volkswagen car from flat around 9 pm on Sunday.
Sanu runs an interior design firm in Kangarappady. Relatives said the business was in dire financial straits. The car in which the father and daughter travelled could not be found. The search for San is underway. After the Covid test, a postmortem will be conducted at Kalamassery Medical College on Tuesday. A case was registered for unnatural death.