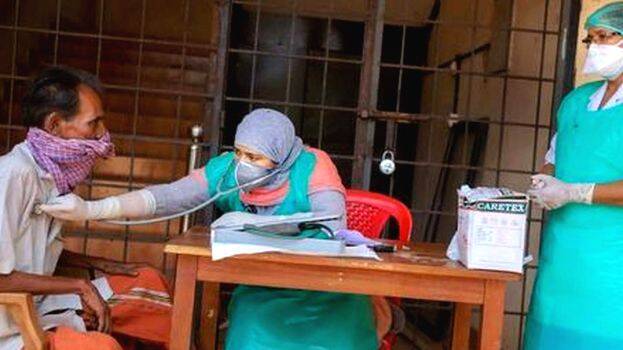 The government's all-party meeting was convened in the wake of the spread of Covid in the state on Monday. The daily count of the disease is over 25,000. It has been warned that it may cross 30,000 in the coming days. At this time, without the full cooperation of the people, the preventive work alone will not succeed with restrictions. Ward level committees and volunteer systems are working together to raise awareness against Covid and to provide assistance to sick households. There is also a situation where free vaccination poses a huge financial burden to the state. It is unknown at this time how far will the vaccine challenge succeed? In this situation, the Center should provide more financial assistance to Kerala.
It is learned that the general consensus at the all-party meeting was that there should be no complete lockdown in the state. The financial impact of a complete lockdown on the state is unbearable. Many sectors, including tourism, are already in a deplorable state. At present, the daily wage earners in many sectors are on the move. When there is a complete lockdown, the income of the vast majority will stop just like the water in the pipe stops. Income is as important to ordinary people as air. The Covid transmission, which lasted for a year, has also virtually robbed those who had little to no savings. So the decision not to have a complete lockdown can only be realized as a realistic one.
It was also decided at the meeting that all parties would exercise self-restraint for the celebrations on May 2, the day when the votes for the Assembly election will be counted. There can be doubts as to how effectively the parties will be able implement this. But if the leaders of the parties together pay honest and sincere attention, Kerala can set an example in this regard. The fact is that the lack of restrictions during the election period has increased the spread of the disease. The past can no longer be corrected. But on the day of the announcement of the forthcoming results, the political parties will be able to exercise self-restraint if they think they can make amends for the wrong they did during the election period.
There is nothing wrong with tightening local restrictions as well as weekend restrictions in areas where the disease is prevalent. People who do not belong to political parties should also cooperate. We can beat the epidemic only if we all stand together.