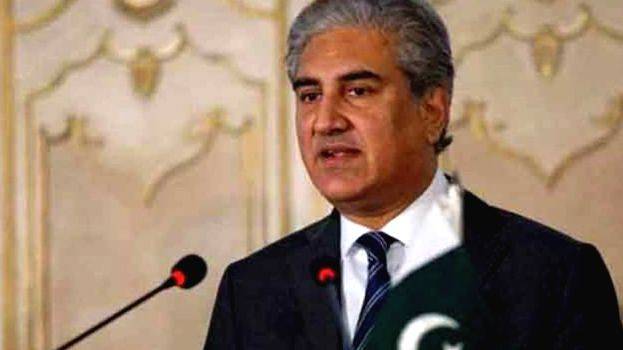 KARACHI: A day after admitting Masood Azhar's presence in his country, Pakistan Foreign Minister Shah Mahmood Qureshi denied Jaish-e-Mohammed's role in the ghastly Pulwama terror attack that killed more than 40 CRPF personnel in Jammu and Kashmir on February 14.
In an interview to BBC, Qureshi said people contacted JeM over its responsibility in the attack with the terror group clarifying they had no responsibility.
Qureshi said "They have not claimed (responsibility)... there is confusion on that... leadership was contacted and they said no". When asked who contacted JeM leadership, the Pak minister said "There are people who are known to them".
Jaish-e-Mohammed claimed responsibility for the attack and released a video of suicide bomber Adil Ahmad Dar who had carried out the attack.
India has already given a dossier regarding JeM's involvement in the attack to Pakistan.
When asked about the dossier, Qureshi reacted said "we are studying it".
On Friday, speaking to CNN, Qureshi said JeM chief Masood Azhar is in Pakistan but very unwell.
Qureshi told CNN," He is in Pakistan... He is unwell to the extent that he can't leave his house, because he is really unwell".
India is hoping that Azhar is listed as an international terrorist under the United Nations Security Council's 1267 committee. France, UK, US have already proposed his listing. China is the only worry for New Delhi since Beijing has been scuttling India's effort citing lack of consensus.