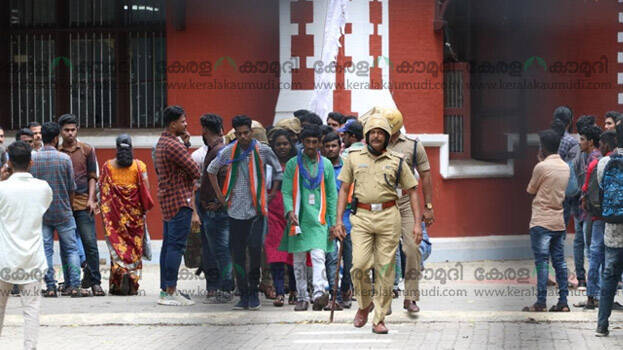 THIRUVANANTHAPURAM: The Kerala Students Union (KSU) has formed a unit in the University Campus soon after the clashes witnessed in the college. The KSU is forming the unit after a gap of 18 years. So far, only the SFI had a unit in the college.
The unit was announced at the hunger protest venue in front of the secretariat seeking a probe on the violent incidents witnessed in the college. The KSU unit committee has announced the name of Amal Chandran as the president. Arya S Nair is the vice president, S Achuth (secretary), Aishwarya Joseph (joint secretary), Amal (treasurer), Gopan P M and Ishaan M are the executive members.
The other members said many were scared to come forward and that they are ready to work if a unit is formed. The University College was the venue of students protest when Akhil Chandran, a SFI activist was stabbed by the unit bearers of the SFI itself. Students of the same organisation had come forward against the SFI unit. By forming the KSU unit, they are planning to bring them in their unit.
The college which was closed after the stabbing issue opened today. Students and teachers were permitted to enter the college only after examining their identity cards. The principal said this procedure will be followed every day. A large contingent of police has been deployed in the college.