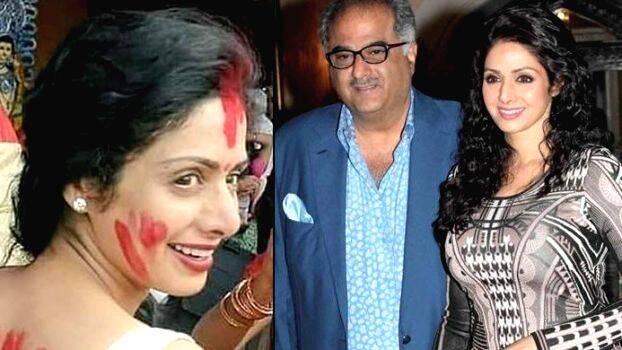 As Nerkonda Paarvai is all set up to open in theatres, filmmaker Boney Kapoor, who is also the producer of the film, tweeted that he 'managed to fulfill wife Sridevi's dream.' In an emotional note on Twitter, Boney Kapoor said, "I am truly blessed... 9 am IST today premiere show of Nerkonda Paarvai will start in Singapore. I have managed to fulfil my wife Sridevi Kapoor's dream... It couldn't have been possible without the support of Ajith Kumar (lead actor), H Vinoth (director), entire cast and technicians. I shall always cherish this." Nerkonda Parvai is the Tamil remake of the 2016 Hindi thriller Pink.
In an interview Boney Kapoor said, "While working with Ajith in English Vinglish, Sridevi had expressed her desire that Ajith does a Tamil film for our home production. Nothing exciting came up till one day last year. Ajith suggested remaking PINK in Tamil. She immediately agreed as she thought it was most appropriate and timely film to make and Ajith would bring all the elements required to make it into a great Tamil film."
Recently a write up by Rishiraj Singh IPS had sparked a debate on Sridevi's death. In a column for Keralakaumudi, he said that the actress' death was not accidental as per an input received by forensics expert Dr. Umadathan.