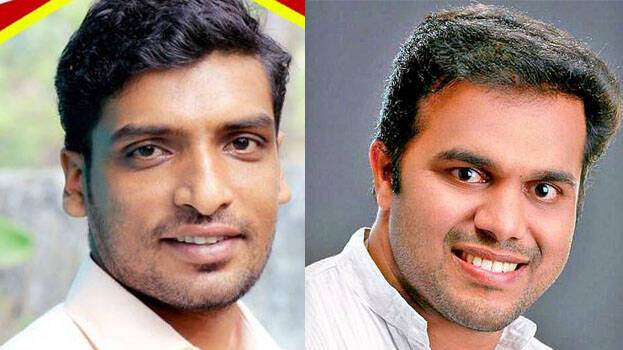 THIRUVANANTHAPURAM: The Crime branch has recently issued a lookout notice against United Nurses Association president Jasmine Shah and 3 others on charges of corruption. However, Jasmine Shah has come out saying that he has not gone hiding and the case against him is a politically motivated one. Meanwhile, former Vice President Sibi Mukesh has said that he will go forward with the case until he gets justice.
According to Sibi, Jasmine and others have been involved in corruption of around three and a half crores. A case was filed against them on March 13. Though the police have searched for Jasmine several times they weren't able to get hold of him. Sibi also rubbished Jasmine's claim that had cooperated with the police investigation. He also pointed out that Jasmine had said that he did not have any fund when the association was asked to sponsor the UNA candidates to the Kerala Nursing Council in 2018. This was when questions were raised about the association's fund which eventually led to the case.
Sibi further added that Jasmine had claimed that he spent around 12 lakhs to develop the website of the association and donated 25 lakhs to CM's relief fund. However, there is no such website for the association, he pointed out. "The association does not have a website as claimed by Jasmine. Neither has he made 25 lakhs donation to the CM's relief fund. He also had claimed that he spent 35 lakhs to buy a hospital. However, the hospital owner has revealed that he got only Rs 10 lakhs from Jasmine. Similarly, he had said that Rs 17 Lakh was spent for the State conference whereas only 1 lakh was shown in the bank statement. Jasmine has not been able to give a proper explanation regarding all these," Sibi said. He said that he will continue to fight until the case gets handed over to CBI.
Meanwhile, Jasmine Shah said that he has not gone hiding and is currently on an international tour along with his family. According to him, some people with vested interest have been trying to destroy the association as it is not linked with any political party. he added that the lookout notice has been issued when the case is still under the consideration of the High Court. "I have cooperated with the investigations so far. I am ready to appear before the court as soon as I return."