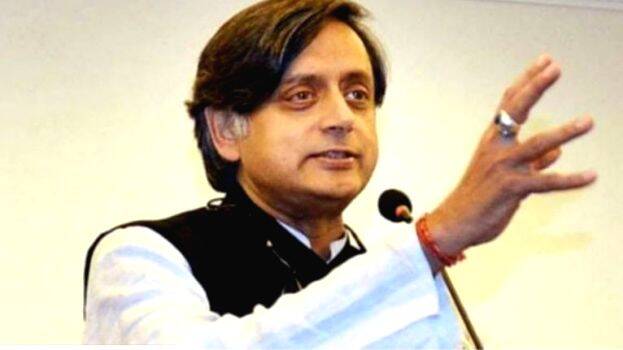 NEW DELHI: The government formed a Parliamentary Standing Committee with Congress MP Shashi Tharoor as the Chairperson for Information Technology that includes 31 Members of Parliament from Lok Sabha and Rajya Sabha.
Formerly, Tharoor was heading the committee on external affairs in his previous stint as an MP.
The standing committee includes BJP MP Sunny Deol, All India Trinamool Congress MP Mahua Moitra, Congress MP from Sivaganga, Karti P Chidambaram, and Bengaluru South MP Tejasvi Surya.
Rajya Sabha MP Suresh Gopi is also a member of the IT Committee.
Opposition members of Rajya Sabha will chair five of the eight Department Related Standing Committees (DRSCs) of the upper house which were approved by Chairman M Venkaiah Naidu.
Of the eight committees, the ruling BJP gets chairpersonship of three committees.
The opposition had headed four committees during the past two years.
Naidu also approved the nomination of Rajya Sabha members on the 16 DRSCs of Lok Sabha. Constitution and chairpersons of the 16 DRSCs serviced by Lok Sabha were approved by Speaker Om Birla.
Of the committees of Rajya Sabha, Congress member Anand Sharma will head the DRSC on Home Affairs while his party colleague Jairam Ramesh will chair the Committee on Science, Technology, Environment & Forests.
From BJP, Satyanarayan Jatiya will chair the Committee on Human Resource Development while his party colleague Bhupendra Yadav will head the Committee on Personnel, Public Grievances, Law and Justice and T G Venkatesh will chair the Committee on Transport, Tourism and Culture.
Samajwadi Party leader Ramgopal Yadav will chair the DRSC on Health & Family Welfare, K Keshava Rao of Telangana Rashtra Samithi has been nominated as chairperson of the Committee on Industry while V Vijay Sai Reddy of YSRCP will chair the Committee on Commerce.