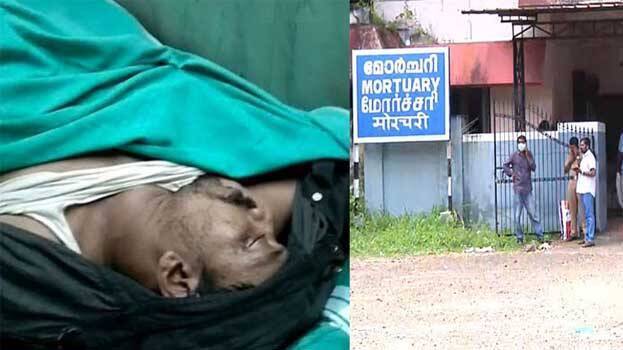 THRISSUR: Ganja case accused and Malappuram native Ranjith, who died in Excise custody recently, is an accused in a number of cases, says a shocking report.

A horrifying information is that among several cases against him, there is even a POCSO case against him for sexually harassing his own daughter.

The POCSO case against him has been registered in Thrissur East Station and several ganja cases against him exist in Malappuram and Thrissur districts.

Though he had married three women, no woman was living with him at the time of his death. Meanwhile, investigation officers have got the information that Ranjith was beaten up by Excise officers in the godown of a Toddy shop contractor at Poovathur, Chavakkad in Thrissur.

It was Excise Special squad circle Inspector Jiju Jose who sent an eight-member team to arrest Ranjith, based on the information that he is in possession of 10 kg ganja.
The team that headed to Malappuram in official as well as rented vehicle reached here October 1 and from Thiroor, at around 11am, they arrested Ranjith with 2 kg ganja.
On being questioned, Ranjith revealed that there was more ganja in a lodge in Guruvayur. Though the police took him to the loge and searched the entire place, they could not find anything.

The police decided to take Ranjith to the godown for further questioning as they felt that he was befooling them

Though he was questioned for about three hours, Ranjith didn't spill beans. Due to alleged torture during interrogation, he became exhausted and fell down unconscious on the floor. Though he was rushed to a nearby private hospital, he was declared brought dead.

Excise officials initial explanation was that Ranjith developed epileptic fits while he was in the police jeep and he turned violent towards the Excise officers inside the jeep.

Once the post-mortem report came out, the officers' explanation was that it was a mistake from their part. The team who went to arrest Ranjith included preventive officers Anoop, Jabbar, Ummar, Civil Excise officers Nithin Madhavan, Mahesh, Smibin, M O Benny and Driver Sreejith.