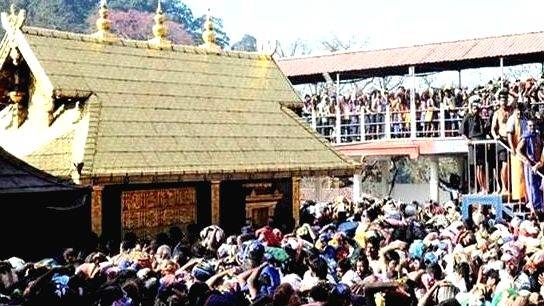 THIRUVANANTHAPURAM: When just a week is left for Sarbari temple to open its door for mandala-makara pooja amid seething controversy, the police are getting ready to put in place a fool-proof security cordon. The security arrangement has also taken into consideration the on-going protests against entry of all women in Sabarimala.

More policemen will be deployed at Sannidhanam. At Nilakkal and Pamba more than 500 women police officers will be assigned security duty.

Pathanamthitta bus station and town, Ranni, Vadasserikkara, Erumeli and Laha will have intense security surveillance. Armed with barricades, water cannons, lathis and rifles, the police personnel will camp at places like Nilakkal and Pamba to meet any exigency. More police will be invited from other states, if it is necessary.

There will be police patrolling from Pamba to Sannidhanam and police will be stationed at important points. The police bandobast will be there in alleys inside the forest. Drone cameras will also be used. Control rooms will be opened at Nilakkal, Pamba and Sannidhanam. Range IG Manoj Abraham is in charge of the security. At Pamba's guard room, more policewomen will be deployed. Before the temple opens in the Malayalam month of Tulam, the security arrangements will be evaluated in the presence of IG.