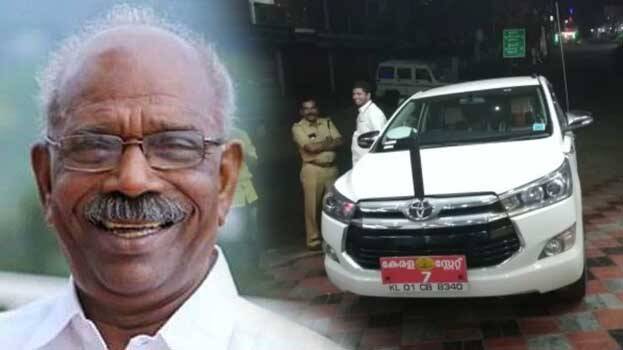 THIRUVANANTHAPURAM: Social media was filled with criticism after RTI data came out regarding the tyre change of Minister M.M. Mani's official vehicle Innova-34 times in two years. As it became controversial, trolls followed. Some also commented on Toyota's FB page regarding this. Many asked what the company have to say on the fact that the Kerala Minister's Innova had to change tyres 10 times in two years.
Now the minister himself has come up with a response through FB. Mani claimed that his vehicle had to go through difficult terrain like the ones in the high ranges of Idukki. Also, he added that the tyres of the vehicle is not changed by a minister or his office but instead by the technical team of the tourism department that gives the vehicle. He has also included the chart on the numbers related to this.
As per the numbers posted on Facebook, the car has run a total of 1,24,075 kms during this period. Minister claims the tyres got a mileage of 14597 kms.