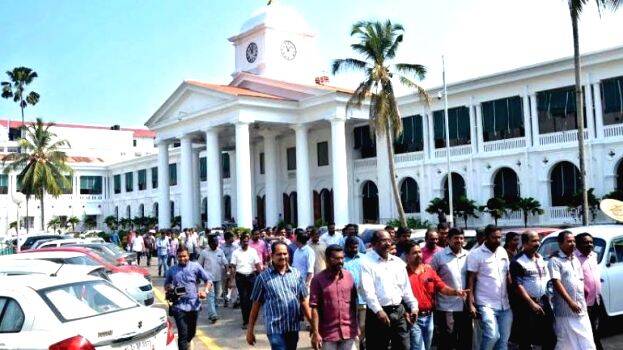 THIRUVANANTHAPURAM: The state government on Thursday appointed a three-member pay commission to look into the pay revision of the government employees and teachers of the state. Former central shipping secretary K Mohandas has been appointed as the chairman of the commission.
Other members of the commission are Ashok Mamen Cherian and M K Sukumaran Nair. While Ashok Mamen is a lawyer at Kerala High court, Sukumaran Nair is the former director of the Centre for Budget Studies in CUSAT. The commission will be considering important issues such as recommendations for salary revision and promotion of employees. The commission will submit its report within six months.
Meanwhile, the government has announced that it is planning to legalize student unions in schools and colleges of the state. A law regarding this is under consideration, a source said. The government is planning to introduce a law that will look into the election of students in the union, functioning of the union and the institution's control over the union. Earlier, the high court had asked the government to introduce a law regarding student unions.
The ministry has also announced that the fisherfolk, who have been affected by the ongoing heavy rain, will be provided with free ration for one month. It will also distribute Rs 2000 to each family of the fisherfolk.