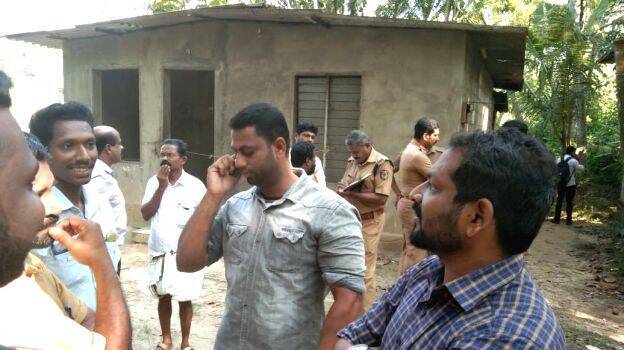 THIRUVANANTHAPURAM: Youth hacked to death in a friend's house in Balaramapuram. Aneesh (33) of Thannimoodu Kozhodu 'Aneesh Bhavan' is the deceased. Binu (50), Aneesh's friend and the house owner, was critically injured and was entered into the Medical College Hospital. The duo was found in a severely injured state in the early hours of Thursday by Binu's brother Jayakumar who lives nearby.
After informing the Balaramapuram Police, Binu was entered into Medical College Hospital. Binu is a friend of Aneesh-a plumber. They used to have alcoholic drinks together at Binu's residence, it is said. Binu, who is a widower, stays alone in this house. Jayakumar is unmarried and lives in the neighbouring house. Binu's house was built through the govt's housing project. He is also a father of two, but rarely visit the houses of relatives. As there is no one else in the house, they frequently used to have drinks here. Jayakumar told the police that he heard some noise from the house during their binge drinking session.
It is not clear whether the duo had a fight under the influence of alcohol or someone attacked them. Clarity on the incident could be achieved only after questioning Binu who is hospitalized. The forensic department has started collecting evidence from the spot. Aneesh's body was found covered in blood in the main room of the house. An inquest was prepared and his body was sent to Medical College Hospital for postmortem.