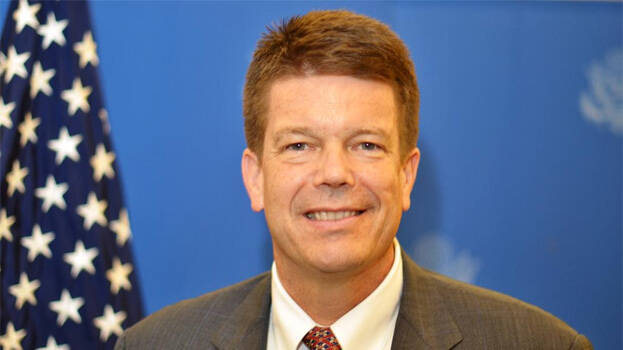 CHENNAI: The 2019 "Open Doors Report on International Educational Exchange," released November 18, reports that the number of Indian students at US colleges and universities surpassed two hundred thousand for the first time ever – an increase of 2.9 percent from the 2017-2018 season. This is a record high number of 202,014 for India – representing 18.4 percent of the total international student population at US academic institutions. India accounts for approximately one out of every five international students in the United States.
Commenting on the findings of the "Open Doors" report, US Consul General Robert Burgess said, "The United States remains the top destination for foreign students worldwide. For the fourth year in a row, the United States has hosted over one million international students and Indians are a valued part of that academic talent. Higher education helps form the bedrock of our people-to-people ties with India." CG Burgess added that Indian students and parents seek out academic opportunities in the United States because US higher education institutions are among the highest ranked in the world and US degrees are extremely valued and recognized globally. "Our system of education introduces Indian students to networks and contacts that provide life-long benefits."
According to the annual Open Doors Report, during the 2018-19 academic year 1,095,299 international students studied in the United States. Of these, 202,014 students were from India, surpassed only by students from China. India tops the list of international students participating in Optional Practical Training (OPT) after completion of their studies in the United States. The number of Indian students doing OPT increased by 12.3 percent to 84,630 in 2018-2019. The number of Indian students opting for undergraduate courses in the U.S grew by 6.3 percent to 24,813, while the number of Indian students pursuing non-degree courses increased by 18.8 percent to 2,238.
The release of this year's Open Doors data coincides with the celebration of International Education Week, an annual joint initiative of the U.S. Department of State and the U.S. Department of Education. International Education Week, first held in 1999, is an opportunity to celebrate the benefits of international education and exchange worldwide. It is designed to develop American global capacity in the 21st century and to attract the world's future leaders to study, learn, and share experiences in the United States.
The United States-India Educational Foundation (USIEF) will organize online and in person events throughout International Education Week. For more information follow https://www.facebook.com/chennai.usconsulate and http://www.usief.org.in/.
For more data, infographics and resources, visit www.iie.org/OpenDoors