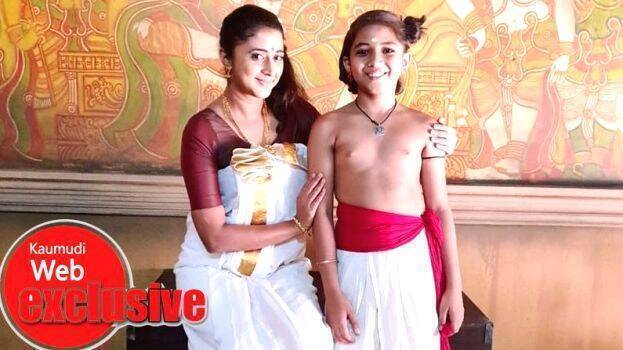 Kaniha's royal charm and elegance had fetched her the notable role of Kaitheri Makam in Kerala Varma Pazhassi Raja (2009), an epic movie starring Mammootty. A decade later when she got a call to do a character in another period movie Mamangam, her joy knew no bounds. "When Pappettan (director Padmakumar) rang me up, I immediately instantly accepted because you don't get to be part of historical movies in your career over and over again. I think I'm one of the few who are lucky and blessed..," she says.

The former Miss Chennai is currently busy with the promotional campaigns of the mega-budget film, which is to hit the screens on December 12. Still, she spared a few minutes to talk to Kaumudi.com on Saturday.

Kaniha revealed, perhaps for the first time, that she would be donning the role of Sreedevi, an emotional mother, in Mamangam. She will be playing child actor Achuthan's mother, who sends her son to the battle field. "In Pazhassi Raja it was a warrior kind of role. Don't compare the Sreedevi in Mamangam with Kaitheri Makam in Pazhassi Raja. Though screen time of the character is short as there are a lot of other characters in the film, my role is sweet and important," says Kaniha.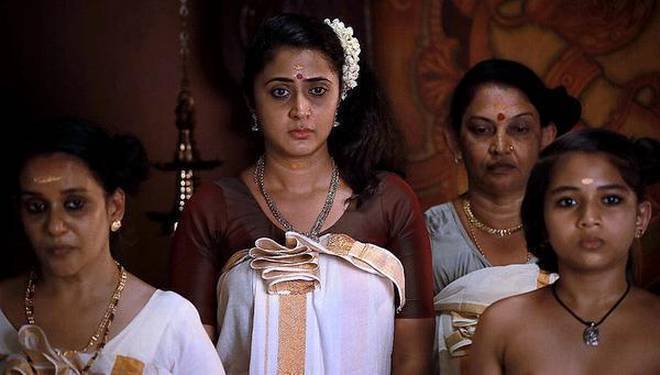 Her on-screen-off screen chemistry with Mammootty?
Kaniha is always at ease when acting with Mammootty and she has sensed an "excellent on-screen chemistry with Mammukka"; she thinks he has a great ability to make his co-actors feel comfortable. "However in Mamangam, I only had two days' shoot with Mammootty", says the soft-spoken actress.

The noted South Indian actress was not part of the cast when the film started the shoot initially under Sajeev Pillai (the direction was later taken over by Padmakumar). "One of the main reasons I'm in the film is because of Pappettan, who felt that I can portray and do justice to the role of Achu's mother very well," recalls the actress.

When asked about her experience of working with Padmakumar, Kaniha was all praise for him. "Working with him has always been a blessing and such a pleasure because he is a very cool and composed director. There is no tension. Even though he was handling such a big film, I never saw a moment when he was nervous, angry or tensed."

Actors she would love to be cast opposite?

Kaniha's long wish had been to work with Vijay Sethupathi and it has come true. "I am doing a dream-come-true role with him in Tamil. Other than that Lalettan (Mohanlal)…of course I've acted with him and I think I have been blessed to act with most of the finest actors…"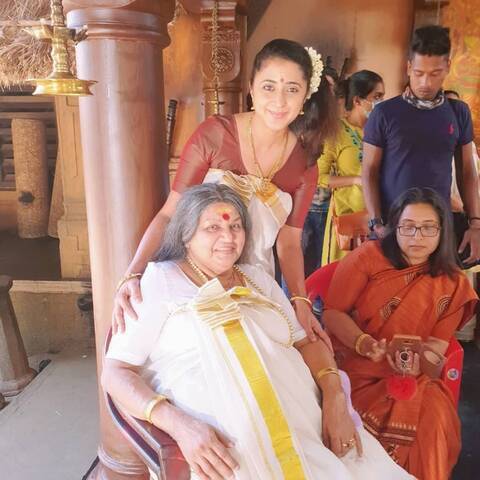 Could you compare your experience with Mollywood vis-à-vis other film industries?

"I am happy with Malayalam film industry due to the kind of maturity they have shown towards me. They have never judged me on the basis of whether I'm married or a mom. But since Tamil is my mother tongue I would like to do films in that. Now I'm doing a film that would be my comeback film. Kollywood is a completely different industry…but as an artiste I have felt that language is never a barrier."

Film projects in the offing?

"The Vijay Sethupathi movie titled Yaadhum Oore Yaavarum Kelir (Tamil) is the on-going project; it is directed by newcomer Venkata Krishna Roganth. In that, I am doing a role with a difference. You can see me as a Sri Lankan lady with a super-duper look, never seen before," she signs off.