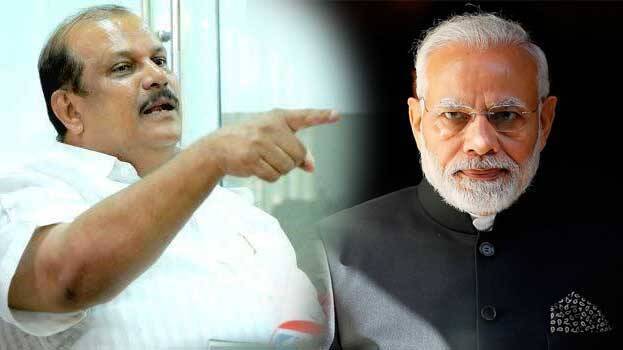 KOTTAYAM: P C George MLA said Janapaksham, the party floated by him, has severed ties with the NDA. George said they are leaving the NDA due to the bad experiences suffered and this was informed earlier. George had asserted earlier that they will not attend the NDA meeting. Following the defeat in the by-election in Pala, he levelled harsh criticisms against the BJP.
Soon after leaving the NDA, he raised serious allegations against Prime Minister Narendra Modi. Modi is the worst Prime Minister India has seen and is looting the RBI. But when he joined NDA, he showered praises on Modi.
Meantime, George alleged that BJP is the number one cadre party of Kerala. George praised the activists of the BJP but criticised the leaders saying they don't have any desire to win. The party will not survive unless leaders change their minds. Not fielding Kummanam in Vattiyoorkavu and fielding K Surendran in Konni from Manjeswaram was a wrong decision, he said.