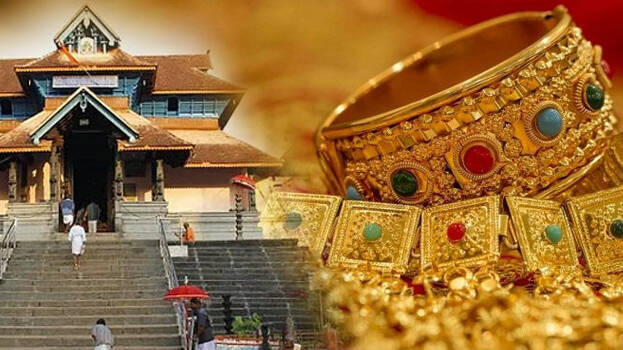 SABARIMALA: Devaswom Board is planning to convert offerings of gold ornaments in temples to money by depositing them as Reserve Bank Bond.
Except traditional ornaments all other gold and silver ornaments would be deposited as bonds.

As part of this move, the government has issued orders, appointing officials for making an assessment of gold and silver collection stored in Devaswom Board's strong rooms.

Gold and silver worth crores of rupees are in the strong rooms of Devaswom board. The renovation of Kodimaran (flag mast in temple) in Sabarimala was done using the gold stored in Aranmula Strong room. For this, 9 kg gold was used at that time.

Some years ago a Gold Pathakkam (a temple ornament), which was part of Ambalappuzha Devan's ornaments was stolen after which the board decided to digitalise all details of ornaments stored in strong rooms. But this idea was scrapped as the board could not evaluate certain rare old forms of ornaments that are offered by devotees.