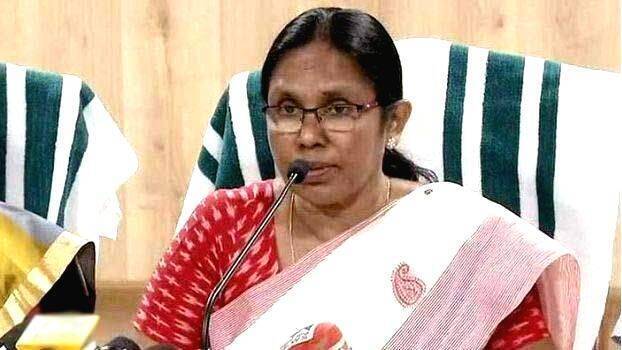 THIRUVANANTHAPURAM: Kerala Health Minister KK Shailaja on Saturday announced that 62 more persons have tested positive for coronavirus in the state. Among these, 19 are from Palakkad, 16 are from Kannur, 8 are from Malappuram, 5 are from Alappuzha, 4 each are from Kozhikode and Kasargod, 3 are from Kollam, 2 are from Kottayam and one is from Wayanad district.
Out of the newly infected persons, 18 had arrived from abroad (UAE-9, Saudi Arabia-3, Kuwait-2, Maldives- 1, Singapore-1, Oman-1, Qatar-1) and 31 had arrived from other states (Maharashtra-13, Tamil Nadu-12, Gujarat-2. Karnataka-2. UP-1, Delhi-1). 13 persons including 7 health workers have contracted the disease through contact with identified/ unidentified sources, the minister added. Meanwhile, 3 infected persons tested negative for the virus on Saturday.
The minister further said that 9 new hotspots have been identified in the state. At present, there are 37 COVID-hotspots in Kerala. Out of the 794 confirmed cases in the state, 515 have recovered so far while 275 are undergoing treatment at various hospitals.