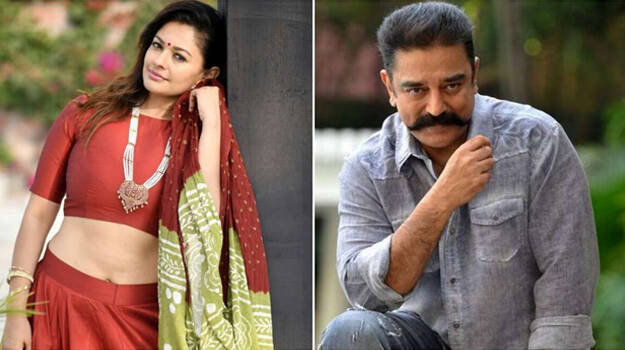 A rumour that is doing rounds is that actress Pooja Kumar is dating veteran actor Kamal Haasan. A few photos of Puja posing with his family and friends was the immediate reason for this gossips. The actress, who has worked with Haasan in three movies, has come out to clarify this.

Pooja, who was Haasan's co-star in Vishwaroopam 1 and 2 and Uthama Villain, first of all, rubbished all rumours about her link-up.

"I have known Kamal Haasan sir and his family for a long time now. Ever since I started working with him, I have known his family – his brother who is a producer, his daughters - Shruti and Akshara, everyone. That's how I was a part of their family functions as well,"

There was also speculations that Pooja might be a part of Kamal's forthcoming project Thalaivan Irukkiran. But she dismissed this also. "No, I'm not a part of the project Thalaivan Irukkiran. Not as of yet, but who knows," Pooja said.
Pooja was born in St. Louis, Missouri, US. Her parents are immigrants from India.