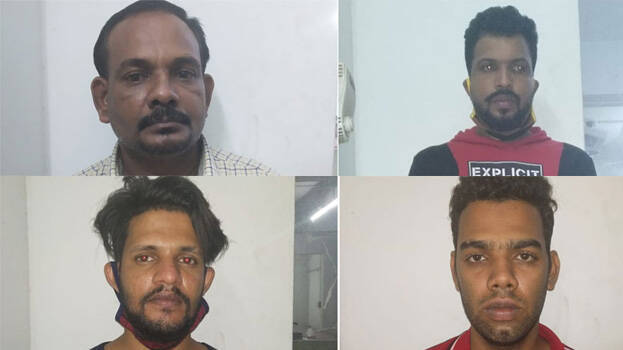 KOCHI: Reports said the accused who tried to extort money from actress Shamna Kasim had threatened and blackmailed many bigwigs. When the pictures of the accused arrested following the complaint of the actress were publicised, more approached the Maradu police with complaints. They cheated many using fake pictures.
Two models lodged a complaint at the Maradu police station against them. It has been alleged that they extorted money from them. The police will decide whether new cases should be registered based on the statement of the complainants or it should be included in the existing case. More evidences are to be recovered. Based on the new complaints the accused may have tried to extort money from celebrities, according to the police.
A proper plan may have conspired for the act. They tried to deceive the actress using a picture of a TikTok star from Kasargod. The main accused is on the run.
They approached the actress' family in the name of a marriage proposal. The actress' family were interested on it. They told the actress's family that the groom and his family will come to see the girl. However, on June 3 six others reached the actress' house in Maradu. They said the groom and his father will come another day.
The address given by the so-called marriage party turned out to be fake, said the father. The accused later threatened the family via phone and demanded one lakh cash. Following that, the actress' mother lodged a complaint.
The arrested have been identified as Sharath (25) of Kaippamangalam, Ashraf (52) of Chettuva, Rafeeq (30) of Vadanappally in Thrissur and Ramesh (35) of Kadavalloor.
No one else should fall in such a trap, that is why a complaint was lodged, the actress said.