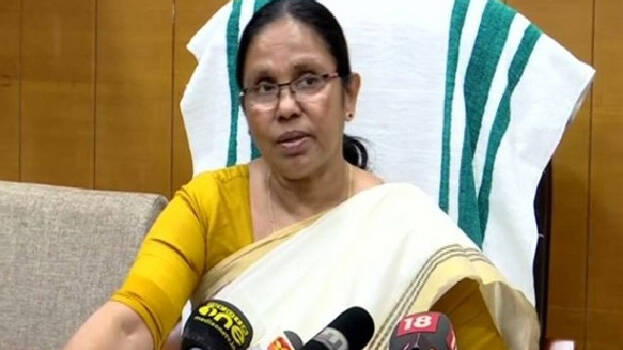 THIRUVANANTHAPURAM: COVID-19 has now taken off in the capital city with more than one super spreading event suspected at Poonthura. The disease is spreading from migrants in Poonthura, said Health Minister K K Shailaja. Tamil Nadu has a high incidence of the virus. Many come to Kerala for business purposes. One should be careful in mingling with people coming from other states where the disease is rampant.
COVID clusters in Kumarichantha and Poonthura made the situation worse in the capital city. There is a plan to arrange a safe place for the aged ones in Poonthura. Wearing masks and maintaining social distance can reduce the spread of the virus to a certain level. There have been 251 cases in the capital city in 28 days. This is the result of a local transmission. The disease is spreading from one person to many. The health minister has directed all to stay indoors. Homes are the best safe place, she said.
She also said the disease may be spreading from migrants in Kochi Market. The health department will examine in detail the unknown sources of the infection of two in Alappuzha. A bride who committed suicide in Chennithala was confirmed of the virus. The disease in Pulinkunnoo is also examined. It is suspected that they may have contracted the disease from Kayamkulam Market, she said.