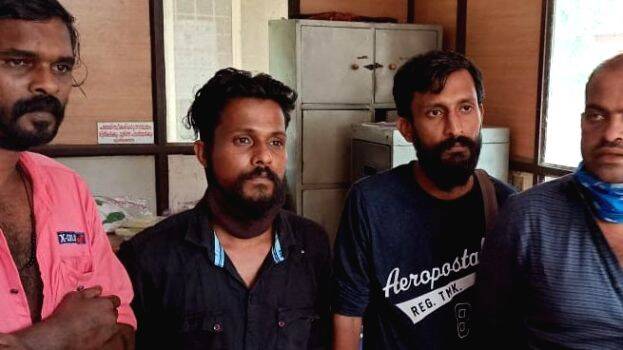 PATHANAPURAM: A father-son duo were grievously injured after being stabbed by a four-member gang over family issues. The injured, identified as Pathanapuram native Ramesh (52) and his son Sreerag(17), are currently undergoing treatment at the Medical College Hospital, Thiruvananthapuram. The incident took place on Saturday afternoon.

Meanwhile, police have arrested the 4-member gang who attacked the father and son. The arrested have been identified as Ramesh's brother-in-law Praveen, his friends Abhilash, Appu and Biju. Praveen is the husband of Ramesh's sister Ramadevi. According to police, Ramadevi got separated from Praveen and has been living at Ramesh's house along with her younger son. On Saturday, Praveen reached Ramesh's house with his friends and demanded to see his son. However, a dispute broke out between Praveen and Ramesh following which the latter was stabbed. The gang also went on to stab Sreerag and fled the scene. Following this, both Ramesh and his son were rushed to a nearby private hospital and later to the Medical College by the neighbours.
Upon obtaining the registration number of the autorickshaw in which Praveen travelled, the police team under the leadership of CI Rajeev were able to track down and arrest the gang within 2 hours.