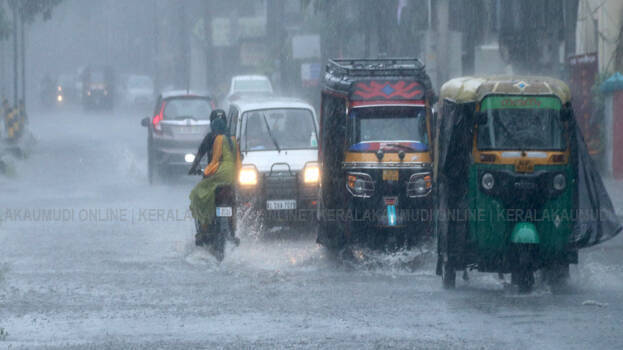 THIRUVANANTHAPURAM: IMD warns of heavy rain till September 23 (Wednesday) in Kerala. Sources said speed of winds could range between 50-55 km/hr in sea and 40-45 km/hr in land in these days. IMD said the heavy rains and strong winds are caused by the influence of tropical storm, 'Noul' formed in South China sea.
As part of precautions, yellow alert is proclaimed in nine districts of Kerala. NDRF's special teams were deputed at Idukki, Kozhikode, Malappuram, Wayanad and Thrissur which were also under orange zones for a while. NDRF teams from Thrissur will reach in these districts.
For disaster management efforts state has asked for more NDRF teams from the centre. They will be appointed in Malappuram, Wayanad and Thrissur districts.