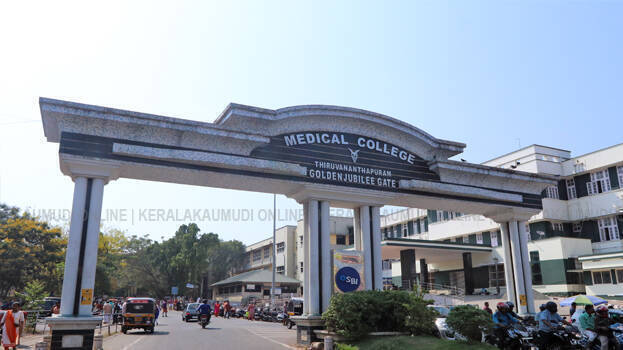 THIRUVANANTHAPURAM: Doctors who are Covid Nodal officers in Medical Colleges in the State have tendered mass resignation in protest against the disciplinary action against three doctors in Thiruvananthapuram Medical College. In a recent incident in the Medical College in which a patient was infested with maggots, the government had suspended three doctors including Dr Aruna. The doctors' decision is that they will not take on any additional responsibilities. The doctors mailed the resignation letter to the government.
Meanwhile, it is learnt that cases registered against the doctors who protested in front of the medical college had provoked the doctors.
The police explanation is that case was registered for breaching the Prohibitory orders that came into effect since Saturday morning. Cases were filed against more than 50 doctors.
Though doctors went on strike, it did not affect the functioning of the OPs much. Nurses at the Medical College are also observing Black Day today. The 48 hour Satyagraha led by KGMCTA will begin soon. Doctors have warned that if the suspension of the doctors is not revoked before the relay Satyagraha ends, the doctors will boycott non-Covid duties and strike work.
Meanwhile, the health department's decision is to go ahead with the probe though the protest resignation of Nodal officers in the midst of Covid duties has brought shame to the government.