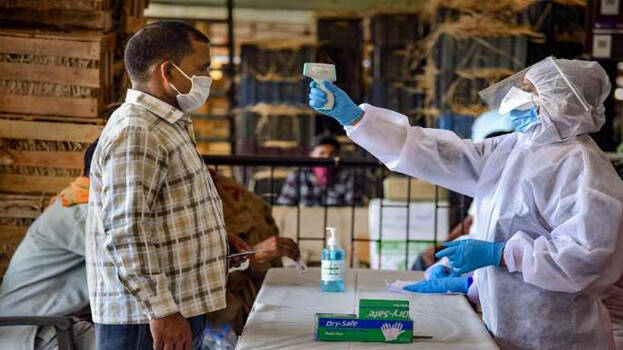 NEW YORK: The global tally of coronavirus cases stands at 40,264,218. While 30,108,031 have recovered, 1,118,167 have died so far. The US, the worst-hit country, has 8,387,798 cases. It is followed by India, which has 7,548,238 cases, Brazil (5,235,344) and Russia (1,399,334).

India on Sunday registered a spike of 55,511 cases, taking the total count of coronavirus cases to 7,548,238 , and the country's death toll reached 114,642.
According to a new study, the antibody levels in the blood of Covid-19 patients drop rapidly during the weeks after their bodies have cleared the virus and symptoms have subsided. The research was published in the journal mBio, an open-access journal of the American Society for Microbiology.
Serum Institute of India and Bharat Biotech were expected to pursue late-stage clinical trials of intranasal Covid-19 vaccines in the coming months once they received regulatory approval, Health Minister Dr Harsh Vardhan said on Sunday.