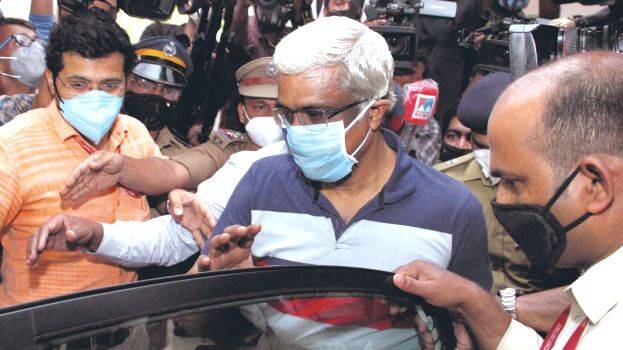 KOCHI: The Enforcement Directorate (ED) has discovered that the Chief Minister's former principal secretary M Sivasankar had helped Swapna Suresh and gang in smuggling gold through the diplomatic channel several times. It is learnt that Sivasankar had helped them in 21 such dealings despite knowing that it was smuggling.

According to the ED, Sivasankar was the mastermind behind Swapna's black money transactions. In its arrest report, the ED also stated that Sivasankar had supervised Swapna's financial affairs.
The arrest report further states that on October 15, Sivasankar admitted that he had called the top officials of the customs to retrieve the diplomatic baggage addressed to the UAE Consulate. On the very same day, he obtained an order from the High Court restraining his arrest by the ED. Later, he appeared at the ED office for interrogation.