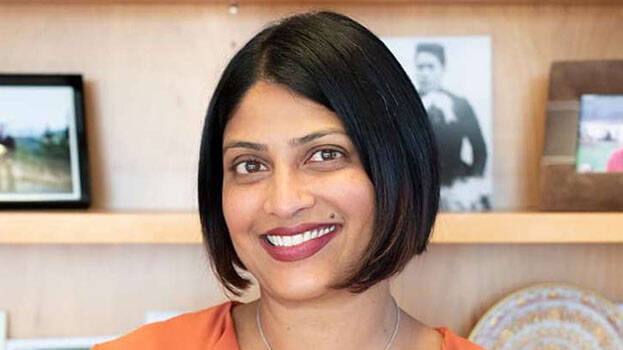 WELLINGTON: Ernakulam native Priyanca Radhakrishnan, who recently created history by becoming New Zealand's first-ever Indian-origin minister, also holds the record of being the first person in the New Zealand Parliament to speak Malayalam in her address. The video, showing Priyanca speaking in Malayalam, has become viral on social media. The video is from a parliament session from November 2017.
"Dear friends, my love-filled wishes," she said in her mother tongue. "Mr Speaker, I believe that it's the first time my mother tongue, Malayalam, has been spoken in this house," she added.
With the video becoming viral, several prominent personalities including Union Civil Aviation Minister Hardeep Singh Puri showered praises on Priyanca. "Doing India proud, the Indian origin minister in New Zealand Priyanca addresses her country's parliament in Malayalam," Puri wrote on Twitter.
On Monday, Priyanca was appointed as the Minister for the Community and Voluntary Sector, Minister for Diversity, Inclusion and Ethnic Communities, and Associate Minister for Social Development and Employment in New Zealand government.