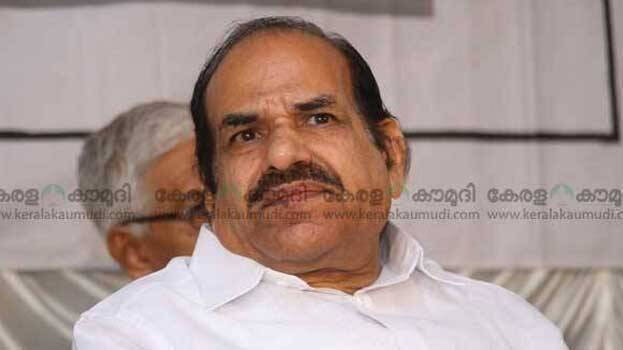 THIRUVANANTHAPURAM: Senior CPM leader Kodiyeri Balakrishnan step down from party secretary post, not because of the ongoing incidents centred around his son, Bineesh Kodiyeri who is under ED custody for Bengaluru drugs trade case, but the future incidents which could happen on the case. Currently, Bineesh is lodged in Parappana Agrahara jail in Bengaluru on the case charged by ED on black money and benami transactions in connection with the drugs trade case involving Muhammed Anoop and Kannada actress Anika. This is only an economic offence, but the Narcotics Control Bureau (NCB) is gearing up to charge sheet Bineesh Kodiyeri in drugs trade case.
There is a testimony of witnesses which says that Bineesh had used cocaine. The drugs use can be detected with the tests on nails, hair and skin. Therefore, NCB is going to seek Bineesh's custody for running these tests. If the case is registered on drugs trade charges, Bineesh won't get bail anytime soon. Charges which can fetch jail term up to 10 years will be imposed on him. ED has also started procedures to confiscate his assets as he has continuously denied giving details of benami transactions to the agency.
The situation could get precarious as the agency could attach not only their home 'Kodiyeri' in Maruthamkuzhy but also their family home in Kannur and also the adjacent ancestral property. If Bineesh's role in Benami and black money transactions are revealed then ED could confiscate the assets of close relatives also. A close relative of Bineesh is under the suspicion of probe agencies for Rs 50 lakh transaction.
Income tax case
I-T department is also gearing up to charge case against Bineesh for the irregularities in his I-T documents. Officials have found out glaring disparities when they thoroughly checked the returns from his bank accounts and I-T returns. When he received over Rs 54 lakh in the FY 2018-19, only 13,20,637 is shown in his I-T returns.
Money laundering
ED has found that Bineesh along with drugs trade accused Muhammed Anoop has committed black money transactions worth Rs 5,17,36,600 during 2012-19 period. He also turned a huge quantum of unsourced money, into legal money via his three shell companies. ED has also found out his other Benami businesses such as event management, production companies, car accessories showroom, hotels, quarries, coffee house and light shops.
Benami transactions
Bineesh's Benami transactions which involve the illegal quarries that were opened in Vizhinjam under the garb of the port project could also become a headache for government also. Bineesh has told ED the money given to Anoop Muhammad was taken as a loan from a bank in Thiruvananthapuram. He has also told that this loan was taken under the name of Abdul Lateef, who runs the old coffee shop in Shanghumugham but ED has informed the court that it is not fully convinced over Bineesh's statement due to the time difference between the credited and debited amounts in his bank accounts.

CBI is waiting
Abdul Lateef, Benami of Bineesh has received the contract for rebuilding the homes destroyed in 2018 floods, which also involves financial assistance from UA
Swapna Suresh alleged that she was given a commission of $ 70,000 (Rs 51 lakh) for the contract. CBI can register a case on this transaction which is similar to the life mission case.
Another firm of Lateef, UAFX solutions got the contract to manage financial transactions in UAE consulate. A commission amount of $ 35,000 (25.8 Lakh) was generated in this transaction.
ED is probing large-scale money laundering which is suspected to have been done via UAFX solutions and the mysterious transactions carried out in the name of other shell companies of Bineesh.