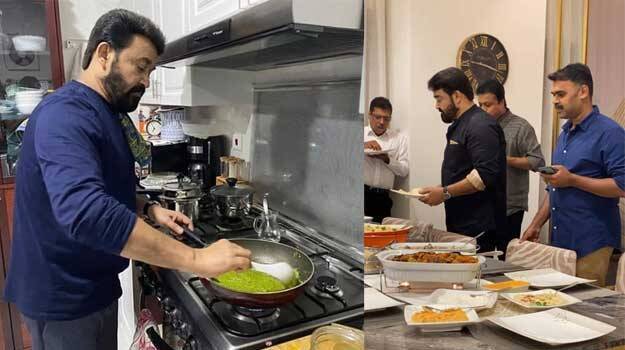 What makes Mohanlal different from old days is the care he takes in fitness. The videos of the superstar exercising regularly have trended on social media many times. Noted chef Suresh Pillai is now sharing the actor's favourite food items.
Lalettan is a person who makes everyone happy. He is the same when coming to food also. He finishes all his food. Even if he doesn't like it, he finishes it. The actor is not eating as before and this is part of his fitness. He is an actor who likes to eat simple food. The actor's favourite is nadan thattudosa and chutney.


Suresh also shares the favourite food items of megastar Mammootty. He eats all food and is aware of the quantity to eat.