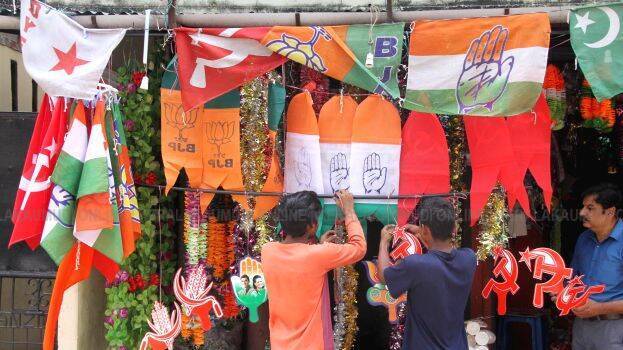 (Editorial published on November 8, 2020)
The date for the local body elections held once in five years in the state has been announced. The fact is that even before this the excitement and ripple effects of elections rose everywhere. Voting will take place in three phases on December 8, 10 and 14. The voting is held in three days at a time when transmission of COVID still exists.
As Kerala is one of the states where the prevalence of the disease is not significantly reduced, the State Election Commission is entering the election process with very strict guidelines. The procedures to be followed from the submission of nomination papers to the counting stage have been issued. If things go according to plan, the election will be over without any fear.
Candidates and activists as well as the general public need to be extra vigilant as there is a campaign period of more than a month. It is true that there are restrictions on use of vehicles, co-workers and campaign expenses. But as the competition heats up, the conditions are flying in the wind. But since this election is closely related to public health, there should be no compromise on health care standards. It is a pledge that parties, candidates and activists must always keep in mind.
Since the start of COVID in March, all gatherings in the state, including weddings, have been held as a private ceremony attended by a very small number of people. It is also a time showing that weddings can be performed without any extravagance or large crowds. The threat posed by the epidemic provided an opportunity for this. But people are now convinced that it is a great example that can be emulated in ordinary times.
This pattern can be followed in election campaigns as well as in the wedding ceremonies of COVID period. Voter turnout and celebrations are irrelevant today. Those contesting in the local wards are almost familiar to everyone there, regardless of party affiliation. Therefore, there is no need to create a campaign frenzy and disrupt the autonomy by appointing groups of activists. It will also benefit the candidates as there is strict control over election expenses.
If the main candidates are ready for it, of course others will be forced to choose the same way. So many unnecessary expenses can be saved. Finally, there is no need to write false figures at the stage of submitting the account of election expenses. Since the Election Commission has directed that there should be no marches, crowds or riots, it can be assumed that no one will indulge in such fanfare.
Candidates' election expenses have more than doubled this time than in the past. But even those who have nothing to do with the election will realize how inadequate that is. The maximum expenditure per candidate in a Gram Panchayat ward is Rs 25,000. 1.5 lakh in District Panchayat Ward and Corporation Ward. The limit in block panchayat and municipal ward is Rs 75,000.
This is a figure that has nothing to do with reality. No one knows how many lakhs of candidates have to flow into a corporation ward where there is strong competition. The cost limit is only Rs 1.5 lakh.
Elections to the Legislative Assemblies and Local Bodies are held regularly every five years. As people become more familiar with the electoral process, the time for campaigning and other activities can be reduced. This can be tested at least in local elections. Even in a panchayat ward with only a few thousand voters, one can imagine the liability of a month-long campaign.
Every election is also a rainy season of claims and promises. Since political parties are in the forefront of competition, the political dimensions of success and failure are many.