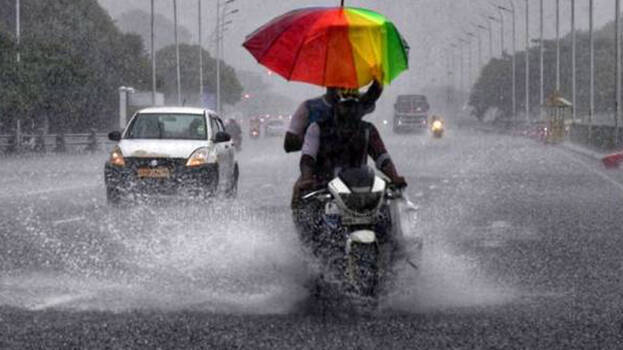 THIRUVANANTHAPURAM: Burevi cyclone will also affect Kerala. The cyclone will reach Kerala by Friday morning. The new trajectory of the cyclone also includes Kerala. Alerts from IMD also say that the state's southern districts will be affected by the cyclone. The cyclone will through Neyyattinkara region in Thiruvananthapuram district. Currently, alert messages are given in southern Kerala and southern Tamil Nadu.
A red alert has been issued in Thiruvananthapuram, Kollam, Alappuzha and Pathanamthitta districts. As of now, the current speed of Burevi cyclone is 11 km. The cyclone is currently situated 330km away from Tringomaly in Tamil Nadu and 740 km away from Kanyakumari. The cyclone which will gather more speed within the next 12 hours, will travel in a north-west direction and will enter in Sri Lankan coast by Wednesday night. From there, the wind will gather further speed of 95 km per hour and will reach Tamil Nadu coast after travelling in north-west direction.
Kerala will feel the severe impact of the cyclonic storm when it reaches Tamil Nadu coast by Thursday afternoon. Widespread rain events will be reported from Thiruvananthapuram to Palakkad and southern districts including Thiruvananthapuram will witness high-intensity rain.
Thiruvananthapuram district collector has directed officials of 48 village panchayats in the district to be vigilant. Restrictions have also been imposed on tourists from visiting beaches in the city. The government has also issued alert messages to coastal areas. The government has also made it clear that everyone should keep emergency kits with them and do not fall prey to rumours and fake news.
Fishermen should keep their boats and nets intact. Those who don't have a safe roof in their homes should leave such places and go to the nearest relief camp. The government also say that everyone should keep thor mobile phones on a full charge. Disaster management authority in their latest alerts has said that if people have to move to camps then covid 19 protocol should be followed and in the wake of any doubts, people should contact in the toll-free number 1077.