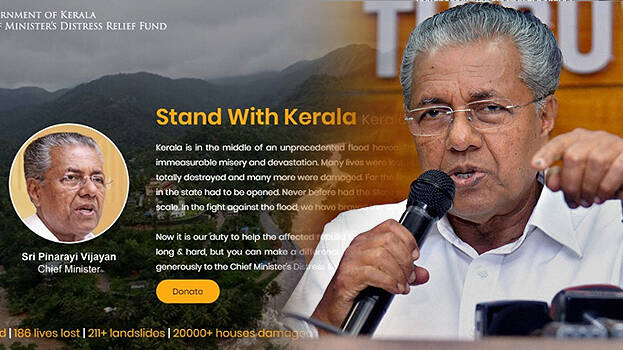 THIRUVANANTHAPURAM: Chief Minister Pinarayi Vijayan has responded to the hashtag campaign against the central government's vaccine policy. When quizzed about the #vaccinechallenge campaign on social media, the CM said that it can be seen as the specialty of the people of Kerala when the state faces any crises. "That is the uniqueness of our state and that we have already recognized the strength of the unity of Kerala," the CM said. As per the campaign, those who received the free vaccine provided by the state government can donate Rs 800, the cost of two doses of the vaccine, to the Chief Minister's Distress Relief Fund.
"We must see that many people have come forward to help the state and the government in such a situation. It is the involvement and support of these people that make us strong in overcoming all crises. The donation to the CMDRF today, till 4.30 pm, by those who have been vaccinated alone is Rs 22 lakh. People will naturally want to stand with the government in times of crisis and they are doing just that," he said.

Social media users began the campaign over the central government's partial withdrawal from the vaccine supply by permitting the sale of the vaccine in the public market. The campaign says that the new decision by the central government will place the responsibility of vaccine distribution on the states and provides opportunities for private companies and hospitals to reap the benefits.