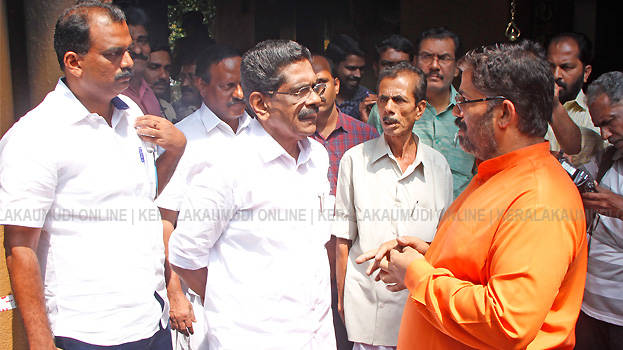 THIRUVANANTHAPURAM: KPCC Mullappally Ramachandran said that intolerant politics is behind the attack on Swami Sandeepananda Giri's ashram. He also said that this intolerance was begun four and half years ago and still continuing. Mullappally was talking to the media after visiting the ashram.
"Everyone should have an opportunity to voice their opinions freely without fear. However, now the situation is different. People are killing those who are opposing their ideologies. The police should be vigilant about communal and fascist activities", Mullappally said.
"Nobody should see this issue emotionally. Congress wants to settle the issue peacefully by kepping the interests of devotees. No congress member was arrested in connection with the attacks", he added.