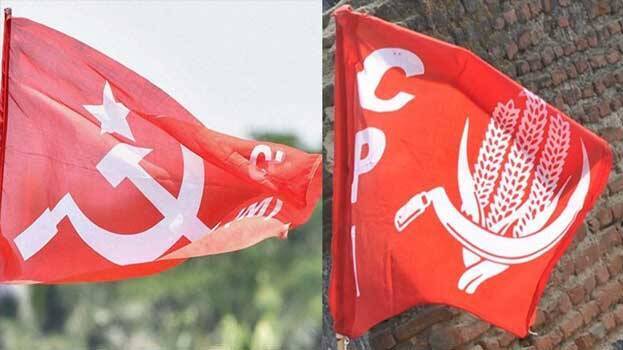 PATHANAPURAM: Seven persons including policemen were injured in the CPM-CPI clash here on Wednesday. DYFI worker Denson, whose head got injured in the police lathicharge, has been admitted to Kollan district hospital.

The original reason behind the clash was the row over certain CITU loading and unloading workers joining the AITUC. Yesterday (Tuesday) by 9:30 a skirmish broke out during the unloading of fish that reached Kallumkadavil by 9:30 pm and this resulted in the clash. About six vehicles including police vehicle got damaged.

In the clash DYFI workers Denson Varghese, Rejimon, Prakash and policemen Denson Varghese, Rejimon and Prakash got injured.
Injured policemen were admitted to Punalur Taluk hospital.

Following the incident, DYFI workers blocked Punalur-Moovattupuzha road. Even they caused damage to private vehicles that passed by.
Police have filed a case against about 40 persons.

CPI workers Muhammadali and Sudheer were arrested.

Police are currently camping at Kallum Kadavu junction. Police have also filed a case against 50 CPM workers for destroying public property.