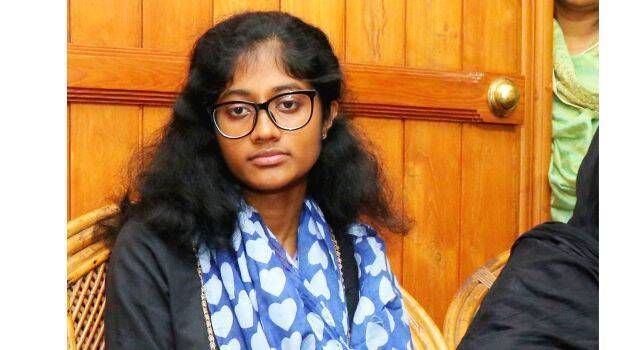 KOLLAM: "Mother, Father, Mariya and I were her life. In her mind, she only had four of us and the Civil Services dream. She might have taken that drastic step after she could no more bear the pain she had never suffered till then. Someone must have tortured her with so cruelly..."

When Aisha said this about her elder sister Fathima, tears could be seen welling up in her eyes behind the wide-rimmed round specs on her face. Fathima's friends in Chennai knew that she had a twin sister. They knew Aisha's number. Many have called her. "After Fathima died, none of her classmates has called me. They might be studying there with fear for someone. IIT authorities also didn't call me even after a brilliant student of their institution died," said Aisha, who is an LLB student in Thiruvananthapuram Law College.
Inside her house, Fathima's father Abdul Latheef was lying on bed as he had become week due continuous grieving. He was supposed to go to meet the chief minister on Monday morning but became ill. As he developed bodily discomfort in the morning, a doctor came and checked him. There was slight variation in the heart beat. Many relatives are vising the house but Fathima's mother Sajitha and youngest sister Mariam are unable to talk to anyone.

Meanwhile, Fathima's laptop, which is now in custody of her parents, is believed to have decisive information about the circumstances that led to her death. The police have asked the parents not to disclose the information in the laptop to anyone.

The Crime Branch will reach their house within two days to take the laptop into custody and record the parents' statements.