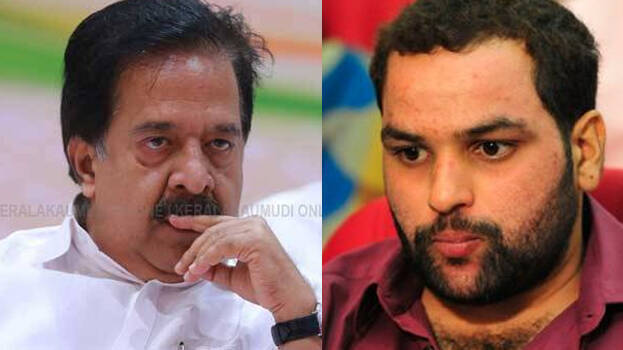 THIRUVANANTHAPURAM: Opposition leader Ramesh Chennithala said that it is like the statement of the chief minister that he does not know whether Sivsankar has links with gold smuggling, Bineesh Kodiyeri said that he does not know about Anoop's involvement in the drug smuggling case. The offices of the chief minister and state secretary are supporting gold smuggling and drug trafficking, alleged Chennithala.
The Kerala police is not interested in investigating all these cases. The chief minister is belittling the incident. Bineesh Kodiyeri's connection should be investigated. The police are turning a blind eye on the incident. The chief minister's silence increases mystery. Chennithala sought a comprehensive probe on the incident.
The main task of the government is gold smuggling and drug trafficking. In order to save the accused, the state government is not conducting a probe, alleged Chennithala. The chief minister's 100-day project is a scam. Many of these are ongoing projects. Some projects are not finished even after 500 days. He said half of the Rs 20,000 crore plans announced to deal with COVID have not been materialized.
Not a single rupee has been spent in the Ockhi, Kuttanad and Idukki-Wayanad packages. This is a government that has lost many posts. As mentioned, COVID tests have not yet been increased. The government has not given a piece of land to the adivasis. The least number of houses provided under the LIFE scheme was for the Scheduled Castes and Scheduled Tribes, added Chennithala.
Adoor Prakash's name is simply dragged in the Venjaramoodu double murder case. A political conspiracy is being hatched against Adoor Prakash. The people know Adoor Prakash, he said.