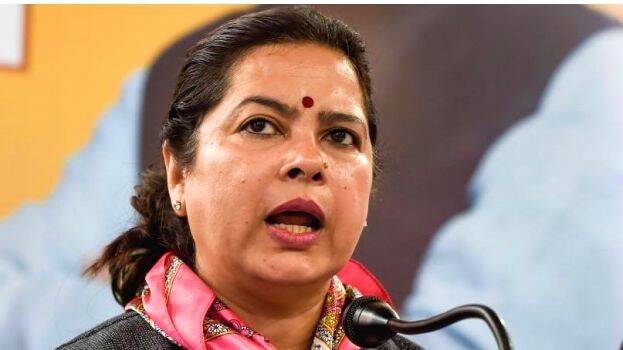 PATHANAMTHITTA: BJP All India spokesperson and MP Meenakshi Lekhi said that Hindus and Christians should stand together to protect girls. Meenakshi Lekhi added that Hindus and Christians are equally affected. She was speaking at the reception given in Pathanamthitta for 'Vijaya Yathra' led by BJP state president K Surendran.
Where is Jasna, who missing in Pathanamthitta? Were the police able to find the girl? Jasna went missing due to dirty politics which is why many girls have fallen victim to jihad, Meenakshi Lekhi said.
Meenakshi Lekhi said that those who send girls to Syria after religious conversion to Islam are behind Jasna's disappearance. There is discrimination even in the benefits given to minorities. Meenakshi Lekhi said that the aim of such forces is to establish dominance over others.
Meenakshi Lekhi said that 100 years after 1921, the condition of the majority community in Kerala has not changed. Both the ruling parties in the state have been playing the politics of division from time to time. She scoffed that even though the administrators do not believe in God they believe in money falling into temple hundi. The party asked for explanation after Devaswom Minister Kadakampally Surendran prayed in Guruvayur. Atheists become believers in Sabarimala only at the time of elections. They were the ones who submitted an affidavit in the Supreme Court that Raman is a fictional character. They are the ones who publicly slaughter a calf in the middle of the road. Meenakshi Lekhi said that the people should not give in to their deception anymore.
Pinarayi Vijayan, who gave money to Junaid who died in a train accident, is not helping the flood victims. Meenakshi Lekhi said that left and right are two sides of the same coin.