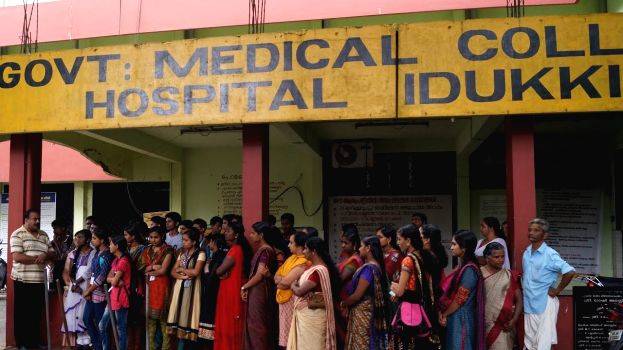 It seems that the Idukki Medical College that was started with much pomp and circumstance is yet to get rid of its curse.
This year also it has not got permission for admission of students to various Medical courses. When thousands are anxiously awaiting the results of NEET exam, it is an irony to see the doors of a government medical college remaining shut.
It's a pity that those people who are here to uplift the higher education sector is not taking any step to salvage this medical college at hill top.
The government came forward to set up government medical colleges in districts where there were no such colleges at a time when the financial exploitation of private Medical colleges became unbearable.
People and educationists welcomed this move but as many colleges as expected by the government did not take birth.
Though a few colleges including Idukki college was founded, the government failed to upgrade their infrastructure from time to time.
Defects of these colleges were many and it included lack of facilities in Medical College hospitals, shortage of teachers and deficiencies of buildings.
A few of these colleges started functioning after securing temporary permission from Medical Council of India. This is the case not only in Idukki but also in a few other government colleges
When official came to these colleges from Delhi, the college authorities scrambled for teachers from other colleges to present them as their faculty members.
But after the Medical Council took some action against such unholy practices, there is now some palpable change.
In the case of Idukki Medical College, it got a lot of time to rectify the deficiencies pointed out by the Medical Council.
But since it is a humdrum government affair, nothing much progressive did happen.
This negligence has shattered the dream of hundreds of medical aspirants. Those in responsible positions are least bothered about students' worries and frustrations.